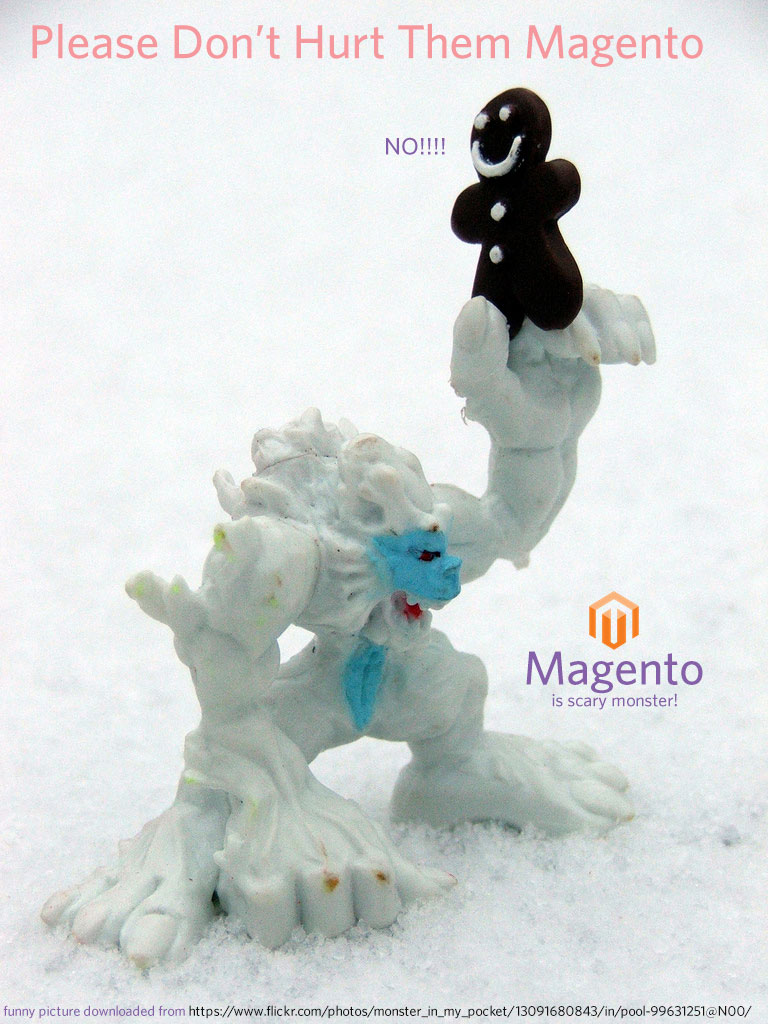 For ages I was able to avoid the nightmare that is Magento because I was focussed entirely on freelance jobs working with LightSpeed Webstore.
Once in awhile someone would try to ruin my life with a Magento project (usually fixing something that had worked then "mysteriously" just broke) but I had so much LightSpeed Webstore stuff going I could just say no, thanks.
Irony is now I provide support to a folks running Magento stores. Ha Ha! It's what I do from 10 am to 6pm. Every day. And when I got started I knew only that Magento was a beast like creature of terrible proportions and that it would make me cry. Because it breaks like all the time. I was totally spoiled by other eCommerce shop platforms because they don't break nearly as easily. I still have a site with an online store built with a really old version of WordPress e-Commerce plugin. It's so old it should be on life support. But it's fine. We keep everything else updated, of course. But even applying the latest version of WordPress doesn't break the store. See? Spoiled.
Magento releases patches that break stuff. All the time. That's why I have a job. I shouldn't complain. Except I have to because I'm alive.