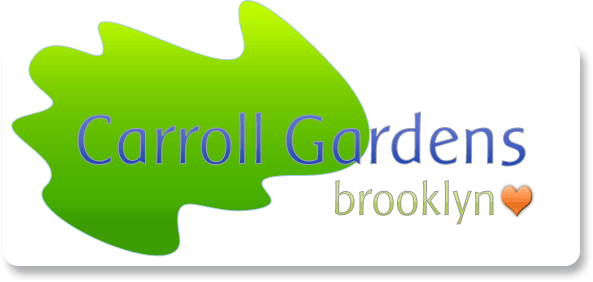 I first stopped at Lee Lee's Valise (on the corner of Court and President) because I wanted to buy cotton tunics and I had an overwhelming desire to talk to the owner of this unique clothing store, for women size 10 to 28, about her website. I want to do a redesign of the store's website and I offered to do it for free not a lot of money. I hope she takes me up on my offer… Anyway, I purchased a light-weight cotton print tunic and a cinnabar necklace. Personal agenda aside this is a must go to place for any woman who isn't a stick figure. I am probably still 32 cheesecakes away from being their target customer,fat acceptance aside, if you are a size 12 you probably do not yearn to be a size 18. If you are a size 1-2-3 X, good on you for not wanting to wear shapeless tents and finding a store that shares your sensibilities.
The owner of Lee Lee's Valise, Lisa Dolan can be found behind the shop counter. This is not a store where one is ignored or where the sales people deign to ring up one's purchases, sighing like it's a Chinese martyrdom to have sell you your stuff. And the sale people don't over-hover. It's a relaxed place. But you must get there fast or suffer the disappointment of not finding what you want in your size because the clothes literally fly out the door. If you need 2X or 3X however, there's loads. I'm still shy of those sizes but you never know, my inner Babushka Bomb may yet go off. Remember:1X is quite a lot bigger than X-Large.
The last store I went into was LF, home of the various and numerous cotton dress and top. You can expect to drop over 100 bucks for a little cotton cami. I spent 78 on a "Popsicle" colored tank dress with racerback straps.This isn't a discount store and they hold sales only twice a year.
I asked the sales girl with really great hair if the merchandise was exclusive to LF because I hadn't seen the same clothes in other stores. The steepish prices might be worth it if you care about not wearing the same thing as everyone else.