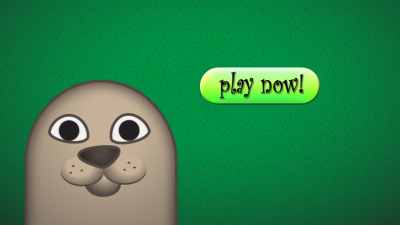 I had Grooveshark. I loved Grooveshark! I spent a lot of time looking for artists, looking for obscure music, making playlists, favorite-ing songs. I installed their app. I paid money to have an upgraded, "pro" account even though I didn't have to but I wanted to support them. That is how much I loved Grooveshark. You think you love your apps but do you actually give them any money? No you do not. Then Grooveshark turned out to be in violation of I don't know how many laws (music rights are complicated!) that they had to shut down. I was shocked! One day they were just gone with a simple we are gone now, here is our apology for what we did wrong, thanks for everything message on their website.
So then I found Rdio. I loved Rdio! I spent a lot of time looking for artists that I had already found on Grooveshark, re-creating my playlists (OK, I did not re-create all of them but I tried) and favorite-ing the same songs I had favorite-ed on Grooveshark. I installed their app on my desktop and my iPad and even ended up paying for 2 subscriptions even though it was a mistake and Rdio helped me figure out what went wrong and why it was not good to have two subscriptions (and we had a bit of a laugh about it). But now Pandora might have swallowed Rdio. Now I will have to go to Pandora?! I don't like how Pandora works! I don't like music "neighborhoods" or whatever the fuck they call their algorithm of getting songs to me that I might like because I like The The so damned much.
And I will have to do all those playlists again? Do you even know how much time I spent on theQuietus and NME and Rate Your Music looking up names of the songs that I only knew a few lines of so I could track them down in Grooveshark and Rdio & add them to a playlist or just listen to them? It was a lot of work yo.
I already have Soundcloud and even though I do not really like it I also have Spotify. But what I'd really like to do is find yet another little music app/site to join and devote another few weeks getting my songs and stuff sussed out in it then find out after a wild and crazy and very torrid affair of love a few months later that they have also been shut down by the gov'ment or swallowed up by a larger competitor and are shutting down also.
UPDATE – after I hit publish I Googled "how do I export my Rdio playlists" and maybe yes, cocaine is a hell of a drug because would you not know it there's already this and this that will do that. By this and this I mean they will export your playlists to Spotify. I used this: http://www.spotificator.com.br/
Downsides & general objections to change of any kind:
exporter had to split my playlists into two parts. Now I have dumb looking playlists like 1980 -1990 Part 1 and 1980 – 1990 Part 2. Yes I know I can rename them!
not every one of my songs can be played in Spotify. 

Apparently Give it Up by KC and the Sunshine Band is such a rare and precious jewel that Spotify just cannot have it.

 oh drag and drop doesn't work to re-order my tracks? Lovely.

dang it! I'm on Spotify.